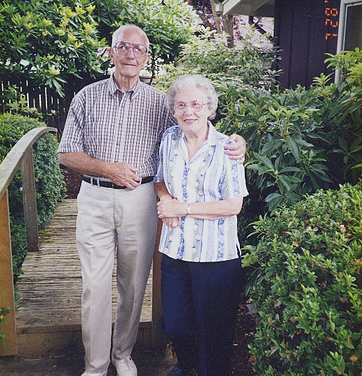 I know firsthand the benefit of animal and human companionship as individuals transition into later stages of life. It is from my personal and professional experience that CCV has come to be to enhance the lives of seniors.
Animals have always been a huge part of my life. Even as a small child I always felt a connection to animals. I remember feeling overcome with sadness whenever I would see a cat or dog alone on the streets. If it had been up to me my family would have taken in every animal walking along on its own; however, I am certain my parents would not have been so keen on that living arrangement.
Another closeness I had growing up was the relationship I shared with my grandparents who lived in Oregon. By the time I started elementary school my family was living in Salem, which meant we could then spend occasional weekends as well as time during the summers with Grandma and Grandpa.
Upon graduating from college I moved to the East Coast. After being out east for five years I found it was time to move back home to Oregon and support my grandparents as they aged, just as they did for me growing up. As with any person my grandparent's health progressively changed as they aged, which meant more trips to the doctors or visits to the ER for unexpected problems that arose. I would travel to Eugene from Beaverton to help manage their care in whatever capacity I was able. In March of 2007 my grandfather became suddenly ill then unexpectedly passed away. This of course was completely devastating to my grandmother who had been married to her partner for 61 years. What this also meant to my grandmother was that her life would soon be anything other than what she had known all of her life.
My grandmother was a very independent woman; however, with my grandfather gone she was no longer able to care for the home she lived in on her own. She moved into an assisted living community which to her was anything but home. Her dog Roxie (Roxie the Doxie- as she was a Dachshund) was also a bit more than she could handle on her own so Roxie came to live with me in Beaverton. This was yet another crush to my grandma's spirit. It was not long before I asked Grandma if she was interested in moving to Beaverton to be closer to Roxie and I. Grandma agreed to the move but then faced yet another change of being away from the area she grew up in as well as her close extended family and friends.
My grandma moved into a great assisted living community that finally felt more like home but it still was not her old home with Roxie by her side. Every weekend Grandma would come over to my house and spend a day with Roxie and my family. It was amazing to see how quickly her spirits lifted from being in the presence of her animal friend. I was my grandmother's case worker, advocate and friend through this difficult life transition standing by her side no matter what emotions came up, which much of the time were anger and sadness due to the many losses in her life. After being on hospice for the last months of her life she passed away and was able to rest peacefully in June of 2010.
I was able to assist my grandmother in the later years of her life but knew I never truly had the same comforting effect that Roxie provided her. Roxie reminded her instantly of happy times from her past which always put a smile on her face. SoBrina, Pretzel, Bella and I wish to bring the same unconditional love to seniors that Roxie was able to provide my grandmother.
I miss being able to spend time with my grandparents and appreciate all that they taught me over the years even after both of their passings.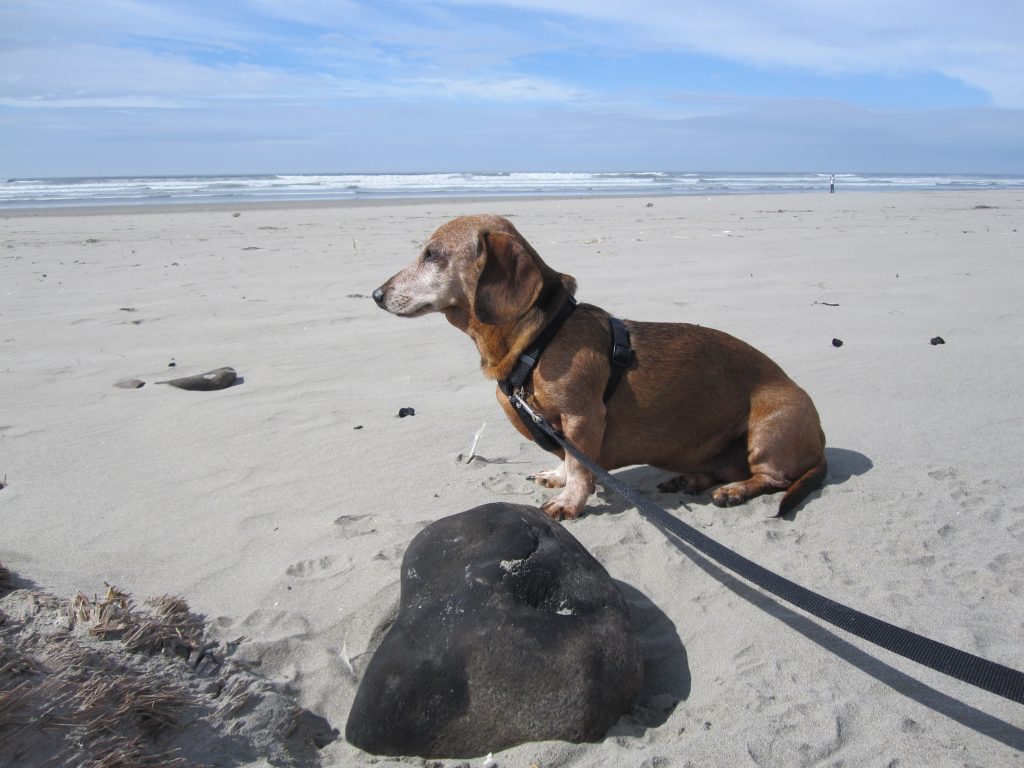 Roxie (January 15, 2003-December 31, 2018)
To My Dear Little Friend Roxie,
You will endlessly be remembered as a happy go lucky girl who was always, without fail, up for whatever adventure came your way. Your constant waggly tail showed that you took life in stride and navigated your way through with not much care in the world. Your sassy demeanor could present a bit of a challenge at times, but I would not change parts of who you were for anything. I was very fortunate to have been the one you came to live with when Grandma was no longer able to have you with her.
Thank you for bringing such a bright spot to my life and all others you touched. You will forever remain close to my heart.
Love Always,
Chandra